Editorial Board
Abstract
This document contains the details of the Editorial Board of Volume 5 Number 2. The editorial board is published in each number.
Downloads
Download data is not yet available.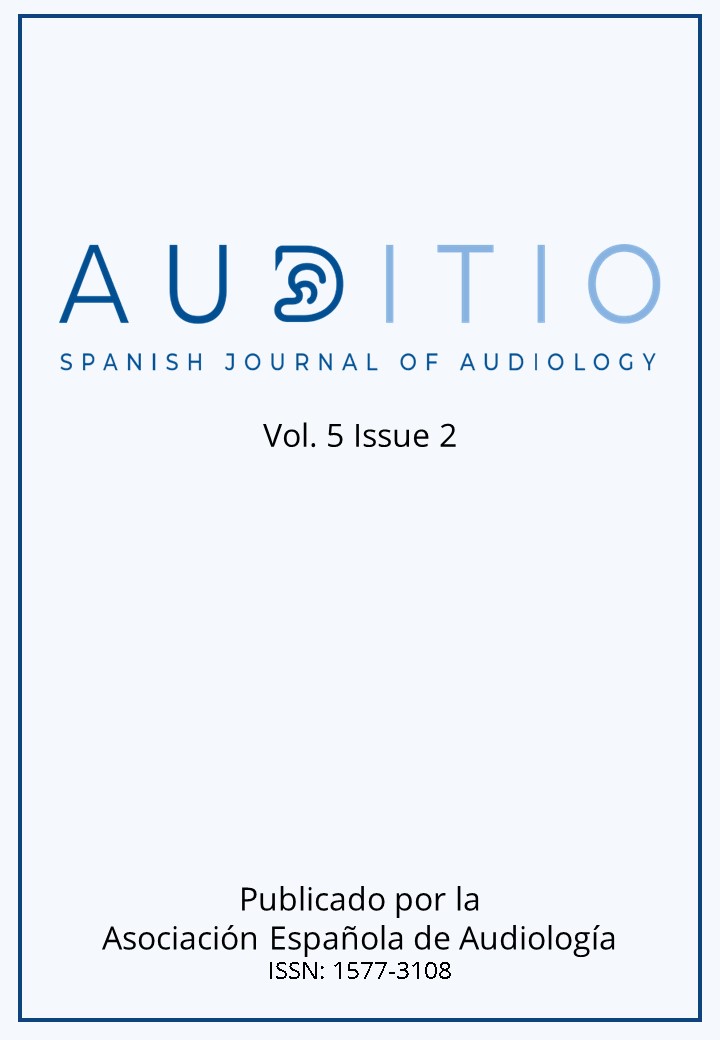 Downloads
How to Cite
Editorial Board. (2021). Auditio, 5(2), 1–1. Retrieved from https://journal.auditio.com/auditio/article/view/69
Section
Editorials and Communications
License
This work is licensed under a Creative Commons Attribution 4.0 International License.
Articles published after 2020
Authors retain copyright and grant the journal right of first publication with the work simultaneously licensed, unless otherwise indicated, under a Creative Commons Attribution License that allows others to share the work with an acknowledgement of the work's authorship and initial publication in this journal. The authors can choose between the following Creative Commons licenses: https://creativecommons.org/about/cclicenses/  
Articles published between 2001 and 2020
The texts published in this journal in the section "AUDITIO 2001-2020" are subject - unless otherwise indicated - to a Creative Commons Attribution 3.0 Spain license. You can copy, distribute, communicate them publicly, make derivative works and commercial uses provided that you acknowledge the credits of the works (authorship, name of the journal, publishing institution) in the manner specified by the authors or by the journal. The full license can be consulted at http://creativecommons.org/licenses/by/3.0/es/deed.es.