Archive of Published Issues: 2022
Front Matter
Front Matter associated with this Archival Unit includes:
Metadata
Metadata associated with this Archival Unit includes:
Journal URL
https://journal.auditio.com/auditio
Title
Auditio
Publisher
Asociación Española de Audiología
Description
AUDITIO is a the renewed bilingual Open Access journal of the Spanish Audiological Society. AUDITIO publishes advances in the multidisciplinary field of Audiology
ISSN
1577-3108
Language(s)
English (en_US)
Español (España) (es_ES)

Publisher Email
editor@auditio.com
Copyright

Articles published after 2020




Authors retain copyright and grant the journal right of first publication with the work simultaneously licensed, unless otherwise indicated, under a Creative Commons Attribution License that allows others to share the work with an acknowledgement of the work's authorship and initial publication in this journal. The authors can choose between the following Creative Commons licenses: https://creativecommons.org/about/cclicenses/  




 




Articles published between 2001 and 2020




The texts published in this journal in the section "AUDITIO 2001-2020" are subject - unless otherwise indicated - to a Creative Commons Attribution 3.0 Spain license. You can copy, distribute, communicate them publicly, make derivative works and commercial uses provided that you acknowledge the credits of the works (authorship, name of the journal, publishing institution) in the manner specified by the authors or by the journal. The full license can be consulted at http://creativecommons.org/licenses/by/3.0/es/deed.es.

Rights
This journal provides immediate open access to its content on the principle that making research freely available to the public supports a greater global exchange of knowledge.

LOCKSS system has permission to collect, preserve, and serve this Archival Unit.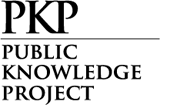 Open Journal Systems was developed by the Public Knowledge Project.